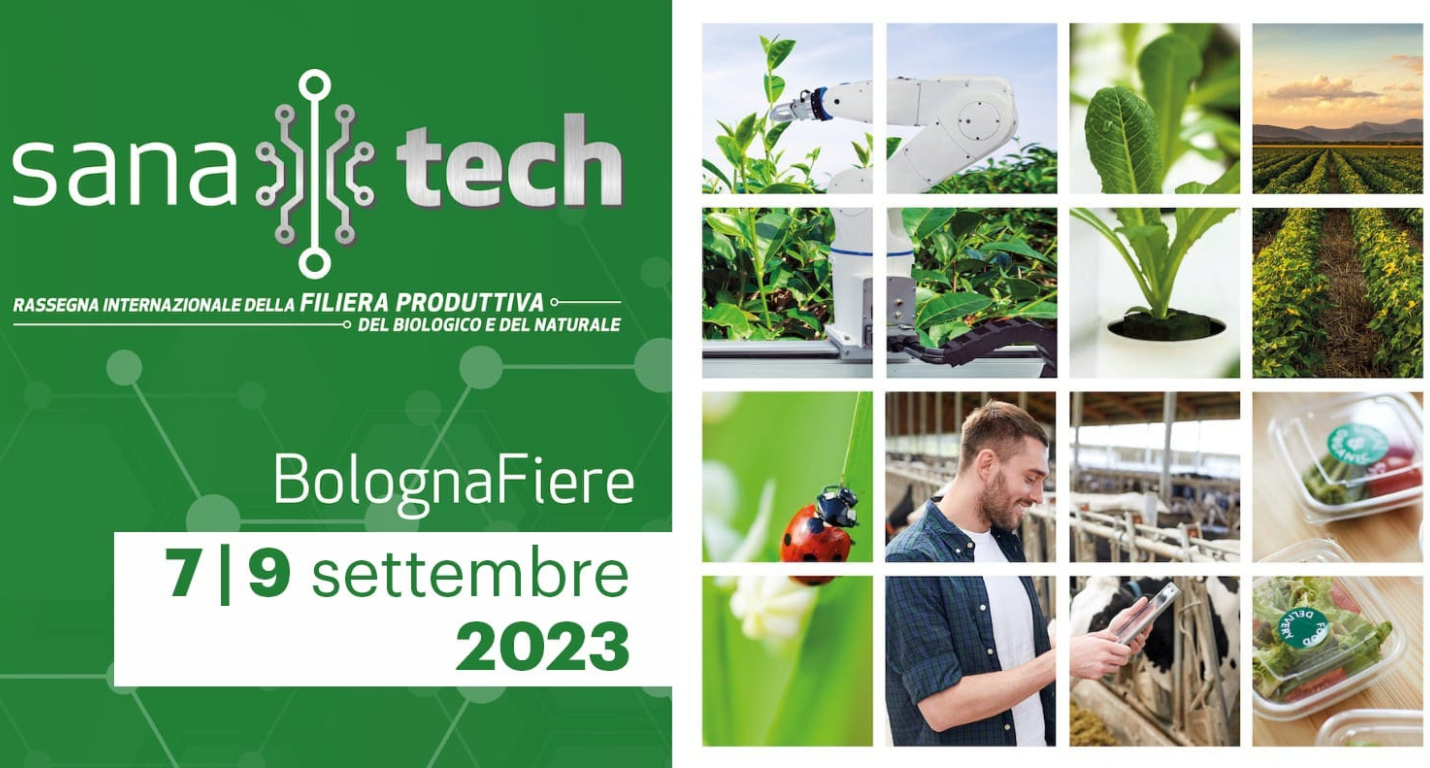 SANATECH, 7-9 SEPTEMBER 2023
SANATECH -THE INTERNATIONAL EXHIBITION OF THE ORGANIC AND NATURAL PRODUCTION CHAIN
7-9 september 2023, Bologna
EVENT VENUE 
BolognaFiere, Viale della Fiera, 20- Bologna
Sanatech is the Professional Exhibition dedicated to the Agribusiness, Livestock and Welfare, Organic and Environmentally Sustainable Production chain.
A major event that complements the well-established and historic organic product offerings of Sana. A qualified international showcase on an annual basis, born in 2021 (at the height of the Covid pandemic) to provide a response to the green turn that is involving, among others and at the forefront, the primary sector of all economies. From the very beginning, it has stood side by side with the Bologna Sana trade fair offer, dedicated to finished organic products, with the intention of complementing, as far as production aspects are concerned, its consolidated and historical experience.
The third edition of Sanatech, to be held Sept. 7-9, 2023, at BolognaFiere, in conjunction with Sana, will offer again this year, a roundup of the very latest technological, regulatory, institutional, market and cultivation technique developments available to the organic and sustainable supply chain. The exhibition itinerary and the parallel program of events and conferences, will be full of news and points of interest for all those who want to delve into this sector and for those already working in it.