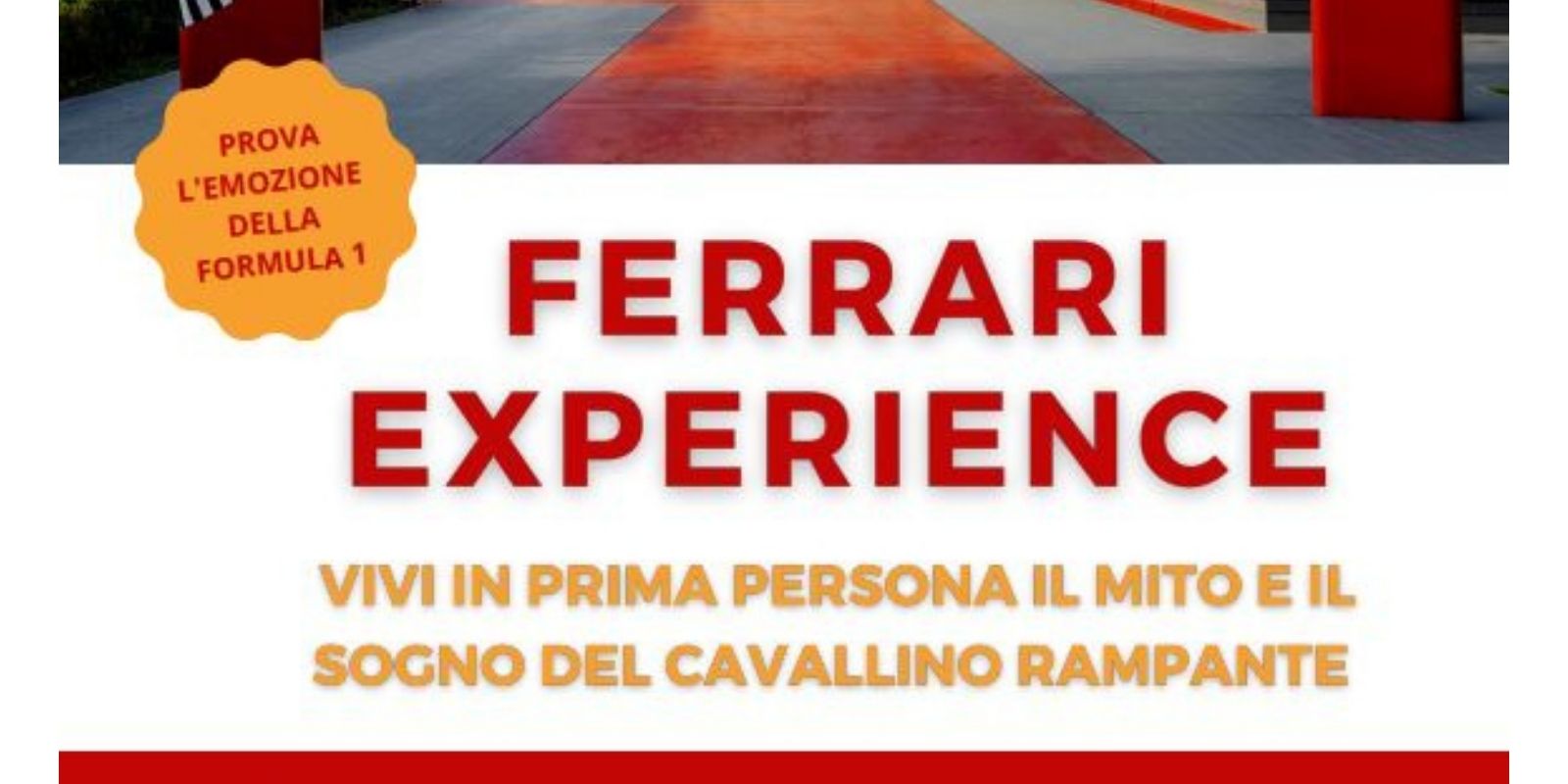 "FERRARI EXPERIENCE": PESTMED EVENT
Saturday 12 February 9.00 a.m. – 1.00 p.m.  | Ferrari Museum, Maranello (Modena)
Costo*: 65 euro
*Fee includes: entrance ticket, guided tour, transfer from Bologna a/r
Min. 15 people
Methods of payment
Payment can be made in two different ways:
Bank transfer – CARIPARMA – Crédit Agricole
Ag. Bologna Sede – via Marconi 16 (Bologna)
IBAN: IT 71 C 06230 02402 000056506569
By credit card by clicking on the button "Register".
PROGRAMME
Discover the history of Ferrari in a unique and engaging way, and live the experience like a F1 driver.
A true guardian of the myth, the Ferrari Museum in Maranello not only houses the most famous Ferrari cars, but also exhibits awards, photographs, reconstructions and other historical objects relating to the history of Italian motoring.
Two semi-professional driving simulators are available to all those who want to experience the thrill of driving a Ferrari Formula 1 car on some of the most famous circuits of the World Championship such as Monza, Barcelona, Silverstone, Imola, Mugello and others. For those who want to be for a moment a mechanic, a Formula 1 car has been prepared for the tyre change operation, the classic pit stop. The time is timed and the protagonists are photographed during the operation.
9.00 Departure for Bologna by reserved bus
10.00 Guided tour of the Ferrari Museum in Maranello
11.00 Coffee STOP presso "The Ferrari Museum Cafè"
11.30 Visit to the Ferrari store
alternatively Driving simulation
alternatively Pit stop experience
12.00 Departure from Bologna by reserved bus
13.00 Arrival in bologna